google-site-verification=ic_QOeX7gaKFZUpf-dZ61RM4PbdXSPNUkaFkptUL33A
Voice of Democracy Winner Announced
Charles Rittenburg - 1/29/2021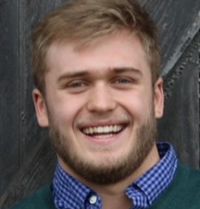 Montpelier, VT - Established in 1947, our Voice of Democracy audio-essay program provides high school students with the unique opportunity to express themselves in regards to a democratic and patriotic-themed recorded essay. Each year, nearly 64,500 9-12 grade students from across the country enter to win their share of more than
$2.1 million
in educational scholarships and incentives awarded through the program. This year's theme, picked each year by our national commander, was "
Is This the Country the Founders Envisioned?
"
The Department of Vermont is happy to announce that this year we will be represented by Jackson Balch. Jackson, who was sponsored by White River Post 2572 out of White River Junction, is a hard-working student athlete at Hartford High School where he has consistently been a straight A student. With Jackson's strong interest in statistics and mathematics we are proud to have him represent the Department of Vermont in Washington, DC!
If you haven't heard Jackson's speech yet watch below:
OUR MISSION
To foster camaraderie among United States veterans of overseas conflicts. To serve our veterans, the military and our communities. To advocate on behalf of all veterans.
Our Vision:
Ensure that veterans are respected for their service, always receive their earned entitlements, and are recognized for the sacrifices they and their loved ones have made on behalf of this great country.
JOIN THE VFW
Join us as brothers and sisters of America to preserve the rights of veterans and support each other as only those who share in the camaraderie forged by conflict can.
WHAT OTHERS ARE SAYING
Inspirational testimonials and quotes
In every battle there comes a time when both sides consider themselves beaten; then, he who continues the attack wins.
Today, women are in combat, that is just a reality. Thousands of women have been decorated for valor…and have given their lives. Today, what was once a band of brothers has truly become a band of brothers and sisters.
You are part of the world's most feared and trusted force. Engage your brain before you engage your weapon.
Previous
Next